main page
news
space news
first arctic remote sensing centre starts operating in murmansk
First Arctic Remote Sensing Centre Starts Operating in Murmansk. / October 22, 2015 /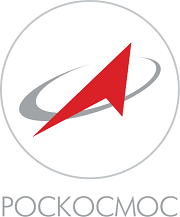 ROSCOSMOS and EMERCOM of Russia held the presentation of the first Arctic Remote Sensing Center in the Office of EMERCOM of Russia in Murmansk Region. The main purpose of the Center is to provide timely the EMERCOM of Russia's divisions and the executive authorities of the Murmansk Region with space imagery data for monitoring of emergencies in the Arctic Region using space facilities. The remote sensing data is acquired from all Russian spacecraft. The Center will allow improving the efficiency of the emergency center data support on such problems as ice conditions, monitoring of forest fires, freeze-over and floods, and search and rescue in inaccessible terrain. Moreover, the Center will receive the data from space facilities of the International Charter on Space and Major Disasters. During the presentation, the capabilities of using the personal radio buoys of the International Satellite System for Search and Rescue COSPAS-SARSAT in the Arctic Region were also demonstrated. The Center will provide not only the EMERCOM of Russia's divisions but also the entire North-West Federal District with remote sensing data.
The event was attended by Vladimir Puchkov, Minister of Civil Defence, Emergencies and Disaster Relief, Marina Kovtun, the current Governor of the Murmansk Region and Valery Zaichko, Deputy Head of ROSCOSMOS Automatic Space Complexes and Systems Department of.
The similar joint remote sensing centers of the Russian Arctic Region are to open in 2016 in Dudinka and in 2017 in Anadyr.
Valery Zaichko commented that for today, the main source of space data required by the EMERCOM of Russia's divisions for emergency monitoring was the remote sensing data or space monitoring data. He also noted that owing to collaborative work the capabilities of the EMERCOM of Russia's rescue centers in emergency monitoring and data support of disaster prevention and management including in the Russian Arctic Region would increase.
ROSCOSMOS Press Service