main page
news
space news
information meetings on vostochny cosmodrome in amur region
Information Meetings on Vostochny Cosmodrome in Amur Region. / October 21, 2013 /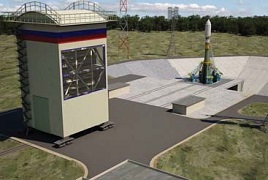 On 8-10 October in Amur Region the Federal Space Agency's special team has been working there which will hold the series of the information meetings with the Region's public organizations and population on the assessment of the Vostochny Cosmodrome impact on the environment.
The Team consists of the representatives from FGUP "TsSKB-Progress", FGUP "NPO Lavochkin", FGUP "TsENKI", Federal Medical-Biological Agency, and Russian Academy of Cosmonautics named after K. Tsiolkovsky.
The first meeting of the Team and Amur Region's Public Chamber with the public organizations and population will be held on 8 October in Blagoveschensk, the next ones in Zeya (9 October) and Tynda (10 October).
The above information meetings anticipate the public discussions of the materials relevant to environmental impact assessment of the Soyuz-2 space-rocket complex tests and operation in the Vostochny Cosmodrome scheduled for 30 October in Svobodny.
Press Service of ROSCOSMOS